I received my degree in photography, (photojournalism) from Oregon State University in 1990.
But my true photographic education began with my time working with
Art Wolfe
and the television production of
Travels to the Edge
.

Working with Art, and the rest of the production team was an eye-opening experience that changed how I saw the photography world

.
I was working at the local professional camera store when I got the call.

Literally

, a call on the phone from Art, asking to come over to talk about a job opportunity. It was the type of job that would attract tens of thousands of applications if it were listed

publicly

, but it wasn't. As the one person offered this opportunity, I had the perfect resume for it.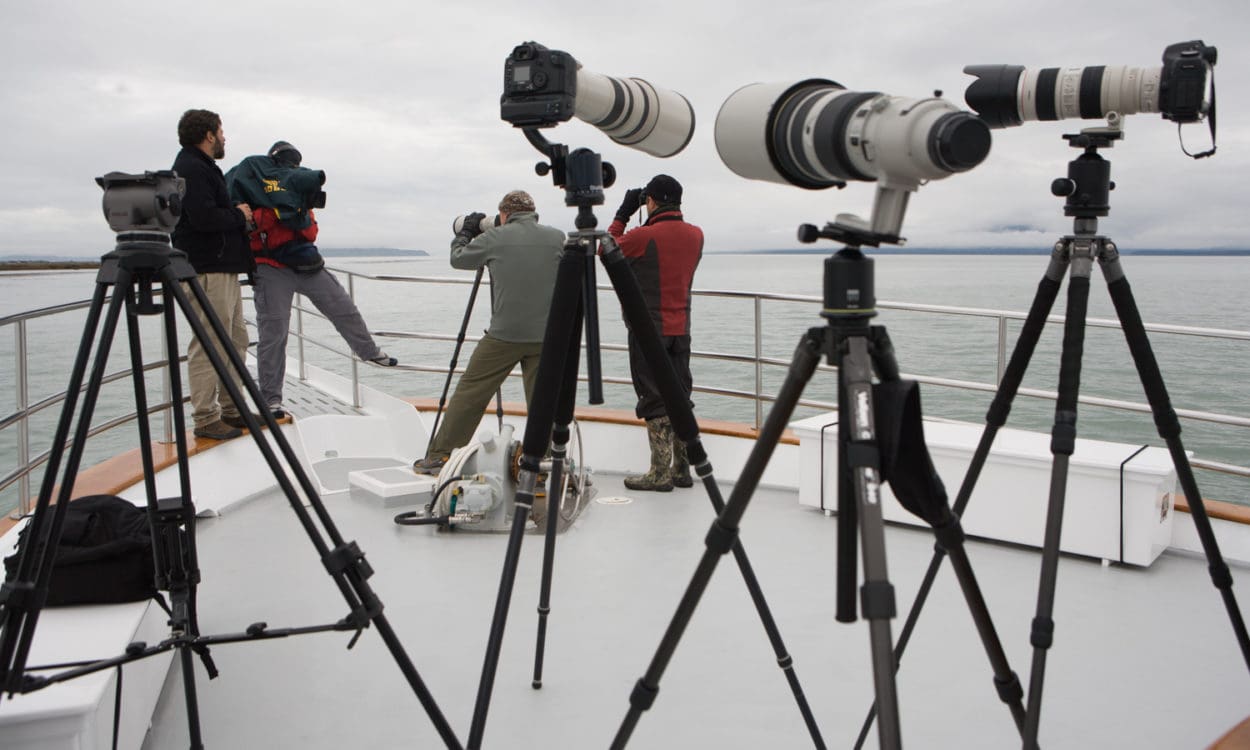 The job listing might have said, "Photography assistant wanted: must be well traveled. Must be able to travel for extended periods of time on short notice. Must travel

easily

, no jet lag, no special diets, no special requirements of any kind. Preferred small stature and very fit with a large carrying capacity. Be proficient with computers, photography software and presentation software. Have in-depth technical knowledge of a wide variety of camera equipment. Must live in Seattle and be ready to start immediately.
What a perfect fit. My excitement was beyond that of a Mega Millions lotto winner. Though this wasn't something I won, it's something I'd been working toward my whole life. Bicycling around Iceland, through South America, and across Alaska.

Creating photo documentaries about those journeys and presenting them had been the perfect preparation for this unique position on Travels to the Edge

.
Preparing to Make a Great Team
The TV show had already started filming and the first couple of episodes

were shot

, but there were problems with the team

. The reshuffling opened the door for me. With all the new members there were meetings to get everybody working towards the same goal. Deadlines were already in place and a lot of work needed to

be done

with little leeway for mistakes.
The field production team consisted of four people. Karel Bauer, a director of photography who'd work with Rick Steves, was to handle the "A" video work with Art on camera.

Shooting the "B" footage, and more, was Sean White, a seasoned photographer who had experience working with the National Geographic channel

. Art's position was pretty clear as host. My position was to assist everyone and attend to everything else.
I saw my job as making sure Art had everything he needed so that he could dedicate his time to photography and on-camera duties

. In addition to this,

publicity shots for Travels to the Edge, behind the scene's photos of Art (and the entire crew) on location, were also my responsibility

. If that didn't keep me busy enough;

other duties involving money, bills, paperwork, releases, and communication, could not be pushed aside.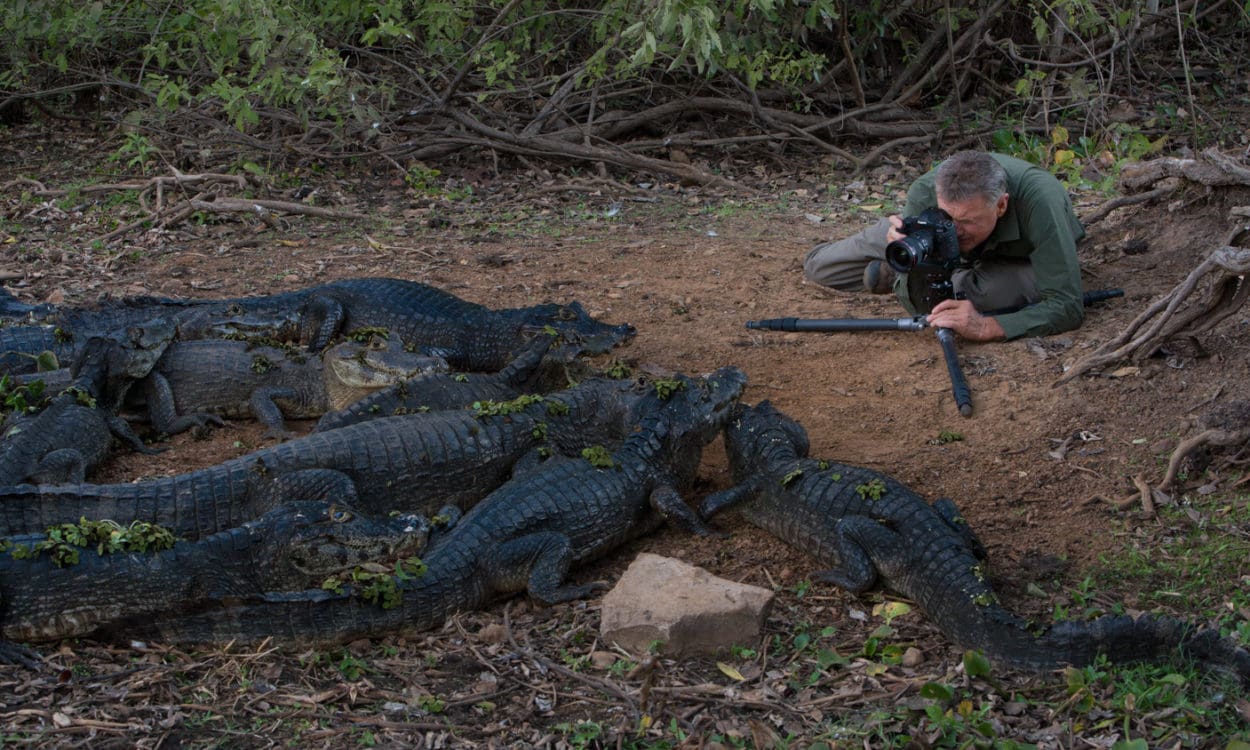 The most important duty and the most aggravating was ensuring Art's images

were downloaded

and backed up

properly

, every day

. In the early days of digital, a 4GB memory card was HUGE and it could take 30 minutes to download. Art would shoot several of these cards daily.

They would all need to

be downloaded

and backed-up overnight so that he could reformat the cards for the next day's shoots

.

I spend more time than I'd like to remember watching progress bars and waiting for the computer to finish so that I may get a little sleep

.
Working with Art and the Travels to the Edge crew was awesome and I loved it.

The first year's destinations was a list of dream locations: Amazon jungle, Alaska bears, African safari and Antarctica

. The mix of needs in the television production made for some animated discussions. Video required time from Art explaining what he was doing. When he's talking to the camera, he's missing photographs which is what the whole show is about. It was a delicate balance to align the needs of photography and the needs of the program.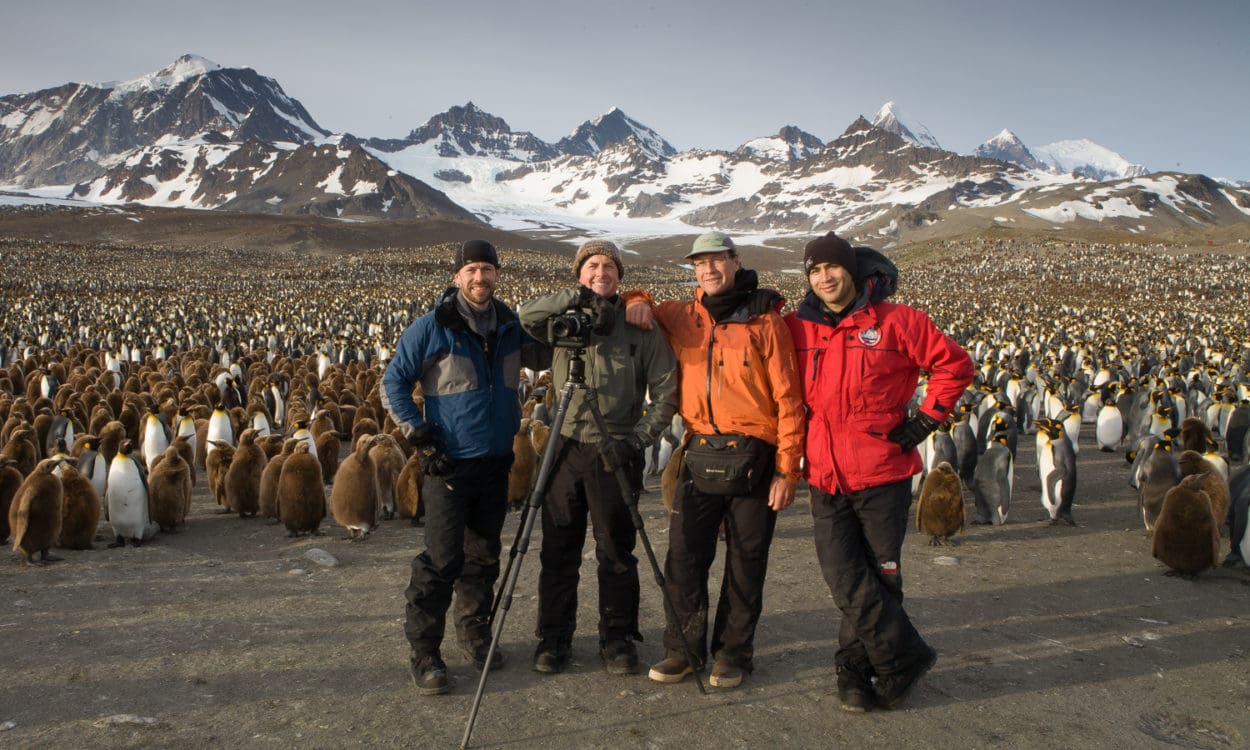 A lot of the first year was working out the balance where every member of the team could get what they needed. Even my behind the scenes photos were a challenge. They often would get in the way of filming. I'd have to pick and choose where to get my shots. I'd only ask for big accommodations when I knew we had the time for it.
Watching Art work was fascinating. He captured some photos quickly and instinctively without much forethought. Others would need detailed planning. Studying the way he worked with wildlife cleared up many mysteries about how professionals got such amazing shots in the field.
 A Kick-Start to My Career
Art was also a first-rate teacher and I assisted him in many lectures, workshops, and tours with other photographers

. His gallery had a classroom where he invited other top instructors to host classes. I taught my first class there. I wanted it to be of Art Wolfe quality but with my own take on photographic education.
The first class was a success with very good reviews. Unfortunately, I wasn't happy with it. The real teaching experience showed me that I needed to make a lot of changes to the class. I tore the class apart with all sorts of changes and repeated the process. That's what I'm still doing to this day. I thought I'd end up with a quality product that would last the test of time. But, things continue to change. More than a decade later, I've grown comfortable with that change. I work to continue to do the best I can to
provide quality education
in my own way.