During my trip to Mongolia, I knew I wanted to take the time and effort to visit the Gobi Desert. I particularly had a desire to photograph the sand dunes. The intrigue of capturing images of the ripples through the sand and the camels at sunrise made me willing to go completely out of my way to get there.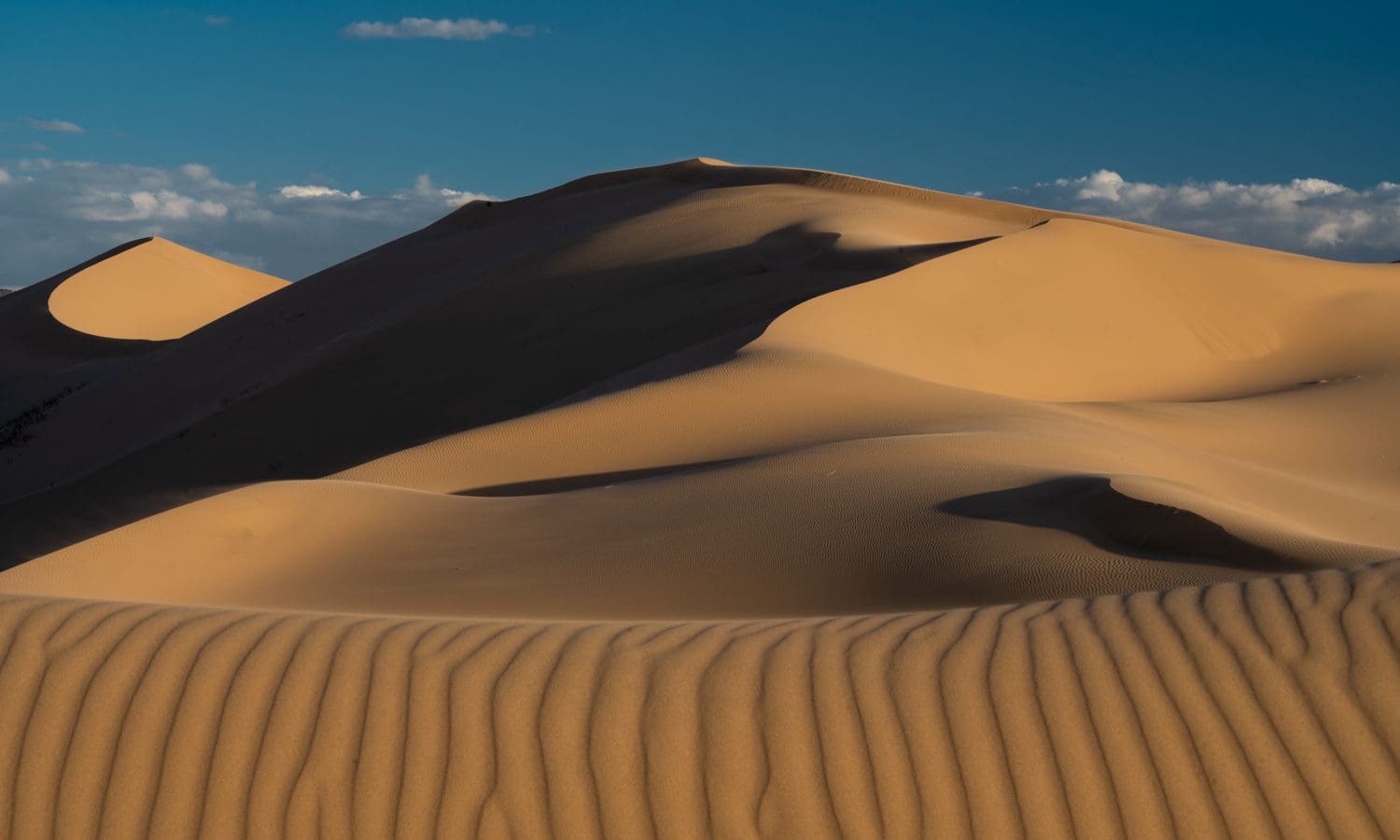 Sand Dunes at Sunset
The sand dune section of the Gobi that we visited is a small part of the entire desert. It stretches for miles in length but was only about one mile in width. I stayed in a nearby ger camp and headed to the dunes as soon as we got there to capture the sunset. The large open space offered so many possibilities of unique compositions. With every step you take, a new line or pattern comes into view. Add in a setting sun with soft golden light and you're in a photographers' candy store.
I chose to shoot from the highest dune along a ridge-line so that I could have a bit of elevation to the rest of the dunes. As the sun got closer to the horizon, the shadows became more prominent and the difference between the dark and light became its own graphic element. From time to time I'd switch my camera into the black and white mode, scenes like that can look as good in B&W as in color.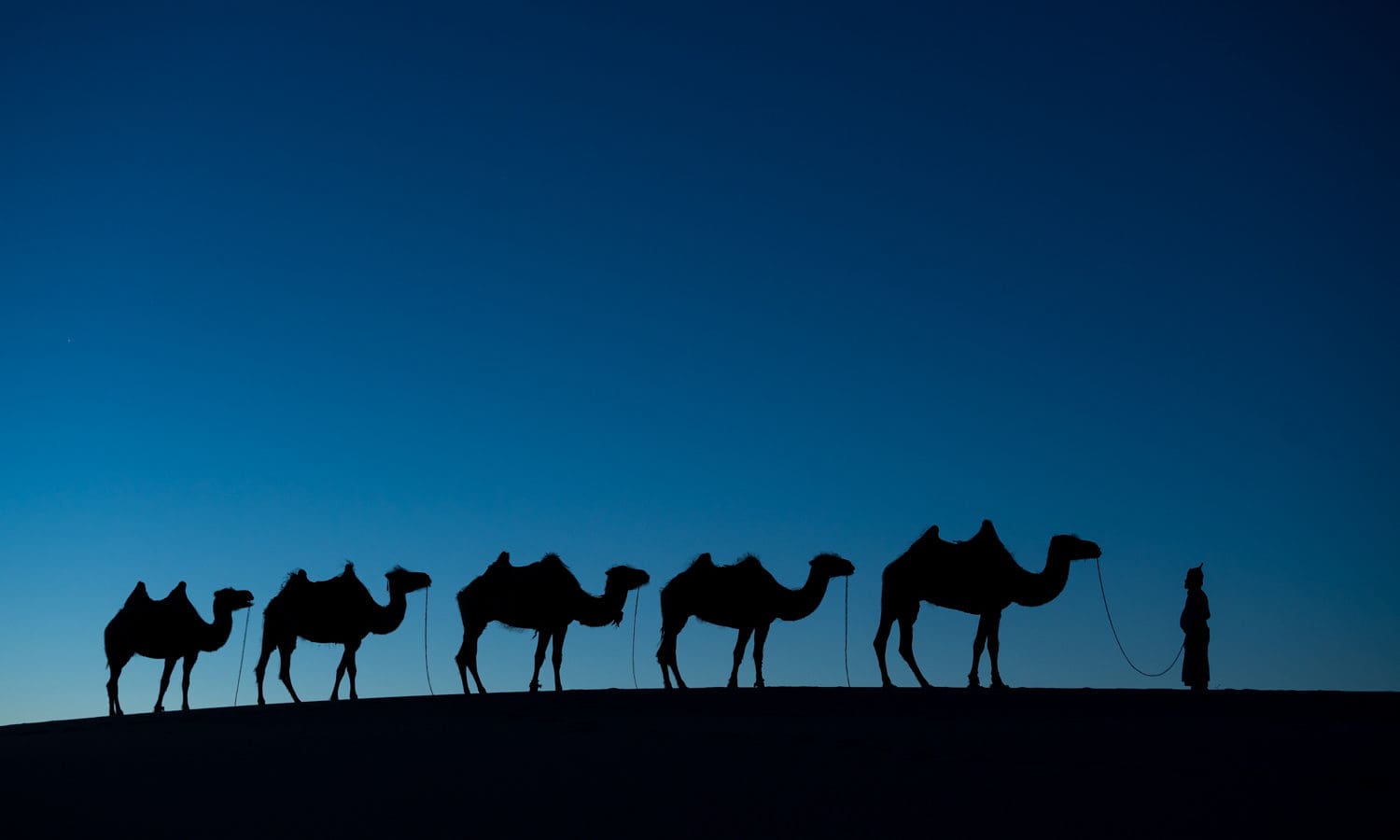 Camel team at Sunrise
A pre-arranged meeting with a husband and wife camel herding team happened at 4:15 am the next morning. We scouted areas where we could photograph them with glowing morning twilight. Our goal was to catch the light perfectly for beautiful silhouettes. We directed them up and down the dunes until the sun rose. We captured unique images with every pass of color in the sky as the position of the sun changed. When the subjects were in the right location, I'd fire a high-speed burst of images. I wanted at least one image where the legs of camels and people were positioned just right.
In the end, I captured well over 1000 images from the morning shoot with the camels. After quite some time editing, it has resulted in about 5 images that I'm very happy with. I'll never skip a chance to visit the Gobi Desert sand dunes and if I go again, I'll double my stay.
Interested in traveling with me?
While this trip to Mongolia was a scouting trip for a future photography tour, I still have some spots available for our photo tour to Bhutan in February 2019. Click here for details.
---
Become part of John's inner circle
Sign up for the newsletter here – it's free.
Want to become a better photographer?
Check out John's selection of photography and camera classes here.