To read Part 1 of this article click here.
---
The best lesson learned is the one where you've experienced the pain of discovering a problem, and the joy in finding the solution. The personal experience of feeling those two emotions, pain and joy, and the process that brought you from one to the other will often last a lifetime. Personal experiences are very impactful and help you to become a better photographer. Many people say that learning in the field is best; I agree. But I don't recommend using this technique for all learning.
The problem with learning in the field
Solving problems in the field is hard; at times, impossible. Sometimes we just don't have it in us to come up with the right solution at the right time. If we encounter a problem that we fail to solve, we have not learned much. We may have learned what isn't the answer, but that's a long way from knowing the solution.

If your knowledge only comes from your personal experiences, it will be limited to only the problems and solutions you have dealt with. If you are open to learning from others you will find solutions to problems that have stumped you, alternate solutions to your own, and solutions to things you didn't even know were problems. Standing on the shoulders of giants is the term often used to describe this technique.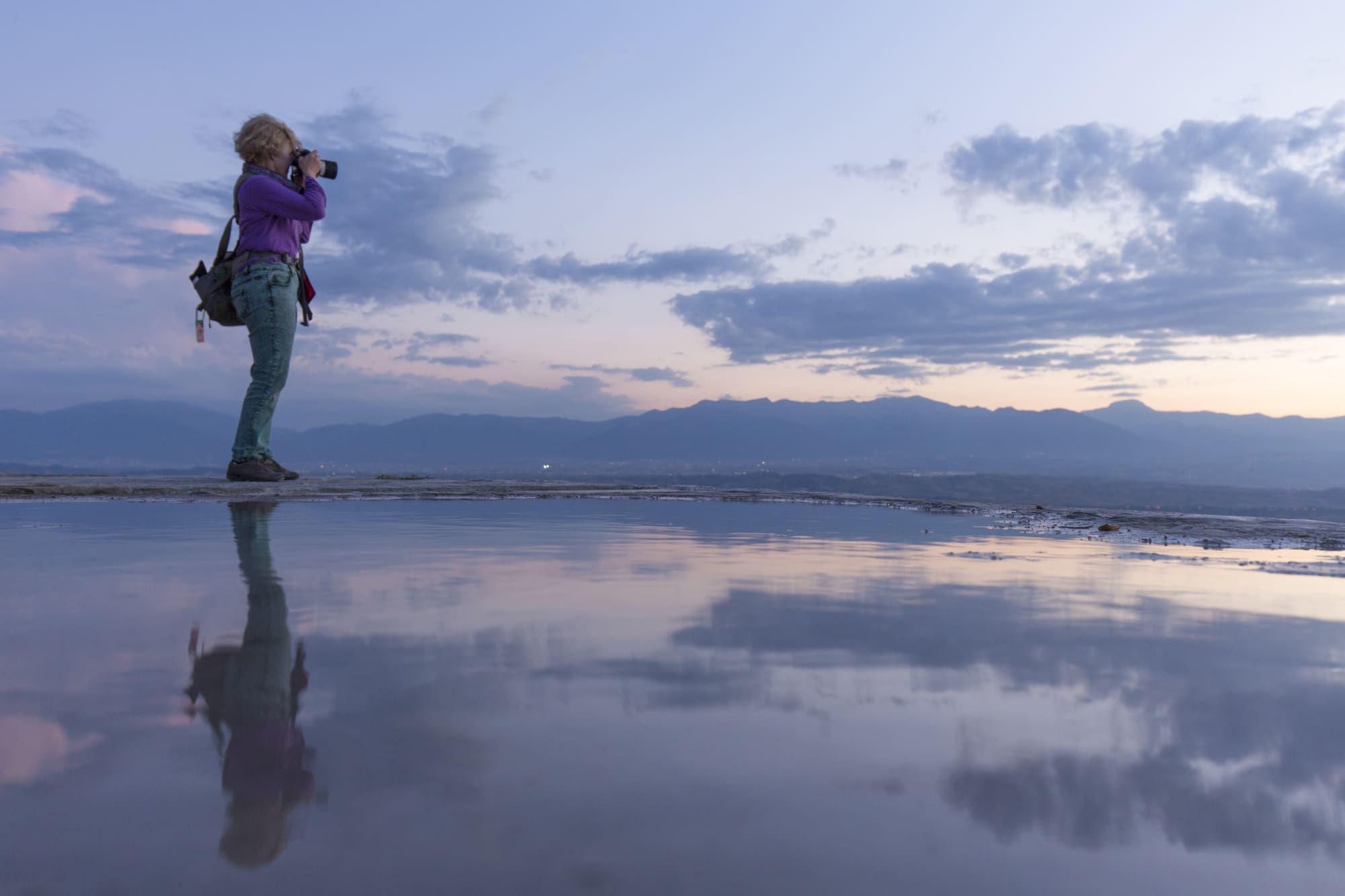 Getting field experience
For the enthusiastic photographer, getting out there for some field experience is usually more than half the fun. Almost any direction you point yourself will come with its own set of challenges for you to navigate. Some of the challenges will be specific to photography, like what shutter speed or aperture do you need to capture a particular image. But other non-photography tasks may also challenge you, but will be good for you to deal with.

Let's say you want to photograph a lake at sunrise but you can't drive to the lake at the appropriate time because the gates don't open until later in the morning. What would you do? Can you park at the gates and walk in, could you spend the night (legally) camping near the lake, can you access the lake from a different route or perhaps organize special permission in advance. Working through these logistical challenges is often much more difficult than the photographic issues. Field experience will educate you in ways that can't be taught in any book, class or school.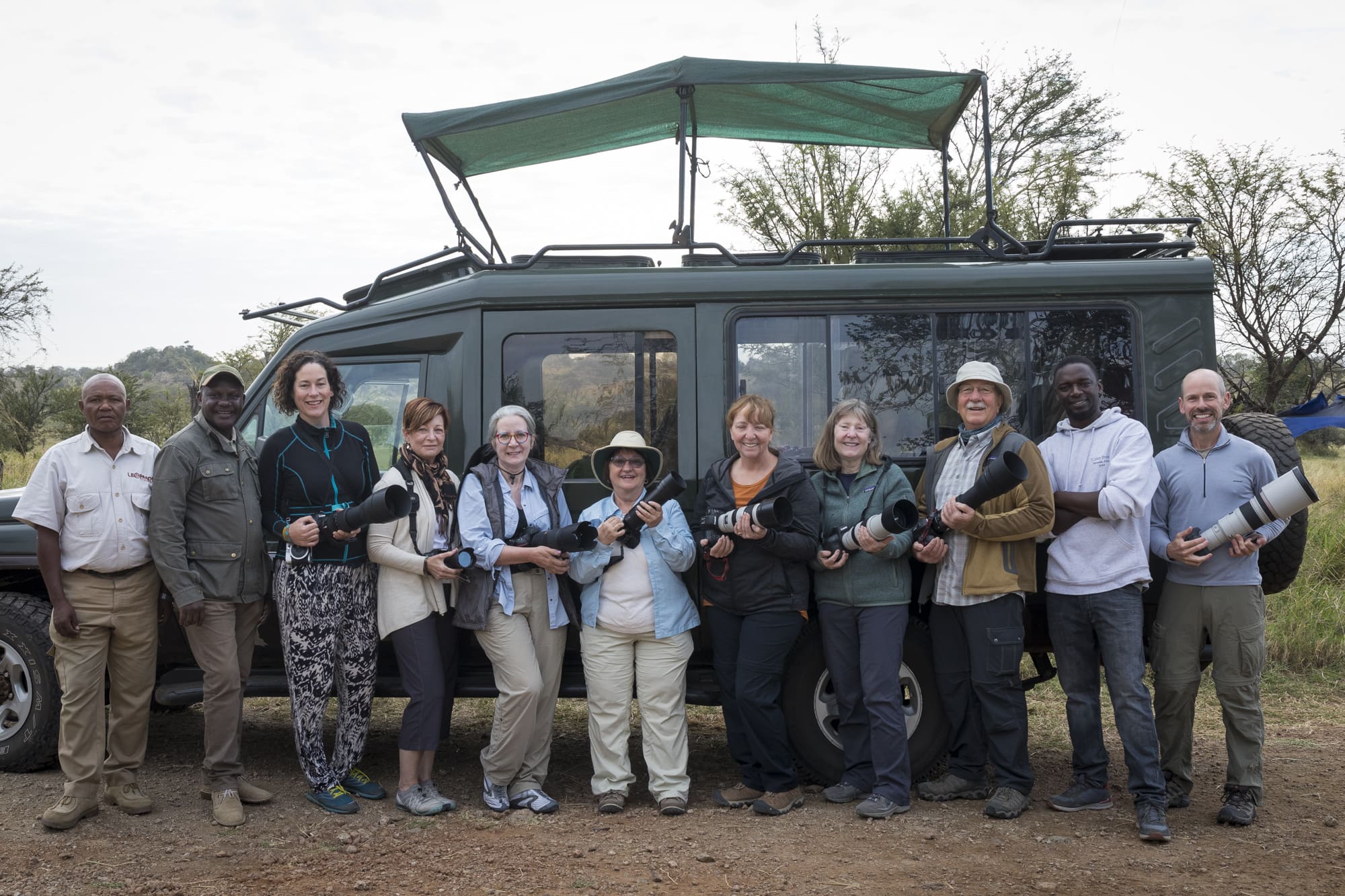 Education and experience
An accelerated learning path opens up when you pursue parallel paths of education and experience. Learning from someone else about a topic and then pursuing it on you own; you can then apply their advice with your own experience.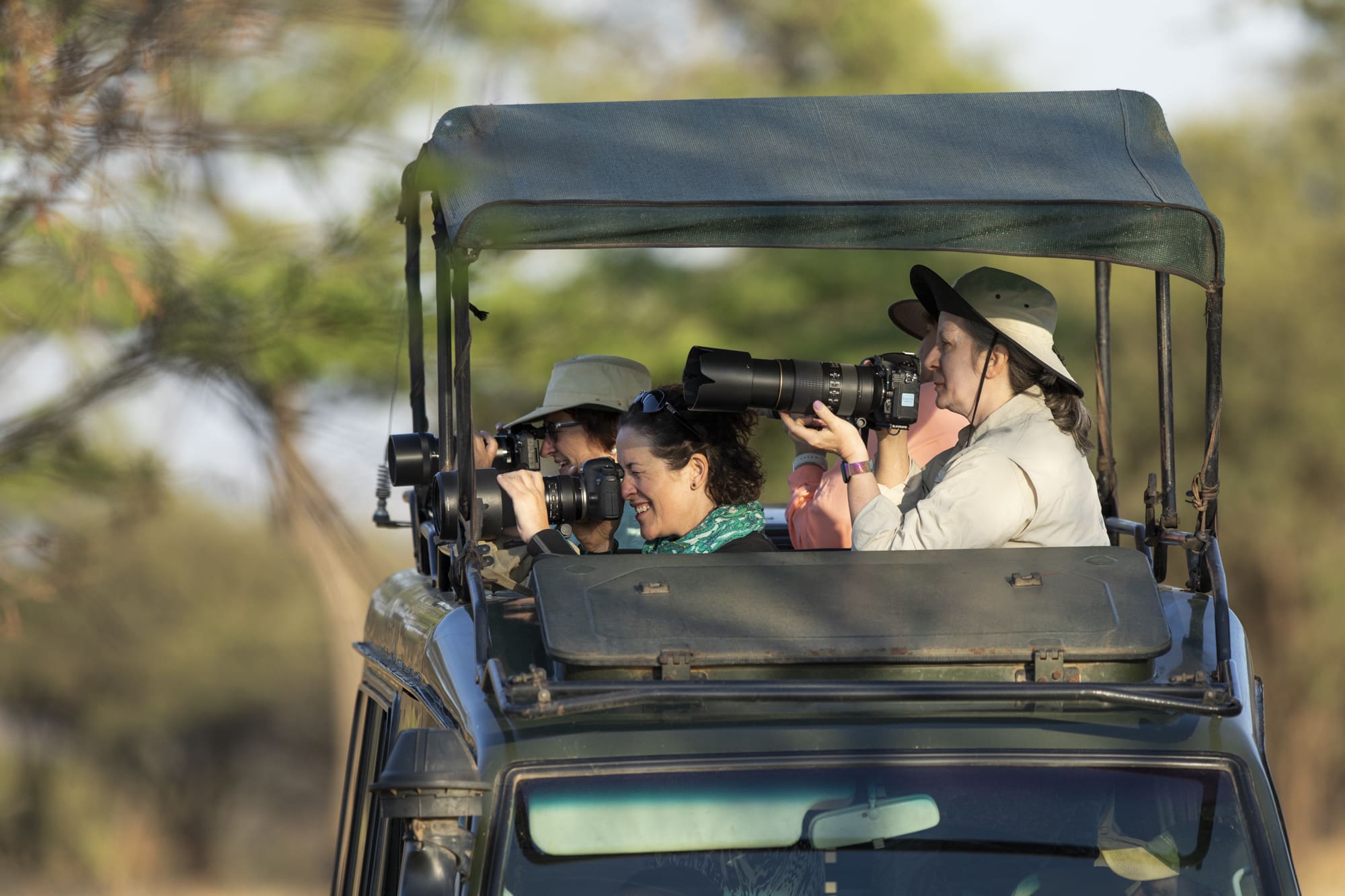 Judging improvement
A further challenge for photographers trying to improve is knowing whether you're improving or not. The subjective nature of photography is such that without outside advice it's hard to analyze one's own work. There are technical ways of judging whether an image is in or out of focus, or if it has been properly exposed, but judging composition is a bit more tricky.

The value of a critique
One of the most valuable experiences I had as a student of photography at university was attending seminars that featured critique sessions. These sessions would feature a dozen or more professionals that would quickly look at your portfolio of 10 to 20 images and give you immediate feedback. You'd then chat with them for 5 or so minutes before you'd present your work to the next pro. Think of it as speed dating for the photographer. Going through this process made it pretty clear very quickly what you may have been doing right or wrong and what you needed to improve on.

Finding a critique that is legitimate, direct, immediate and delivered in a helpful manor is hard to find these days. There are more than enough web sites to post photos, but getting the right type of helpful critique is far more difficult. Posting photos and checking the number of likes will not get you very far. Every photo, no matter how bad, will generate some likes. What's valuable is not the like or dislike; it's the reason 'why' that's important. For some reason, hiding behind the cloak of a keyboard has tampered some peoples ability to give a helpful critique. The craft of giving an effective critique is not innate and perhaps fodder for a further article.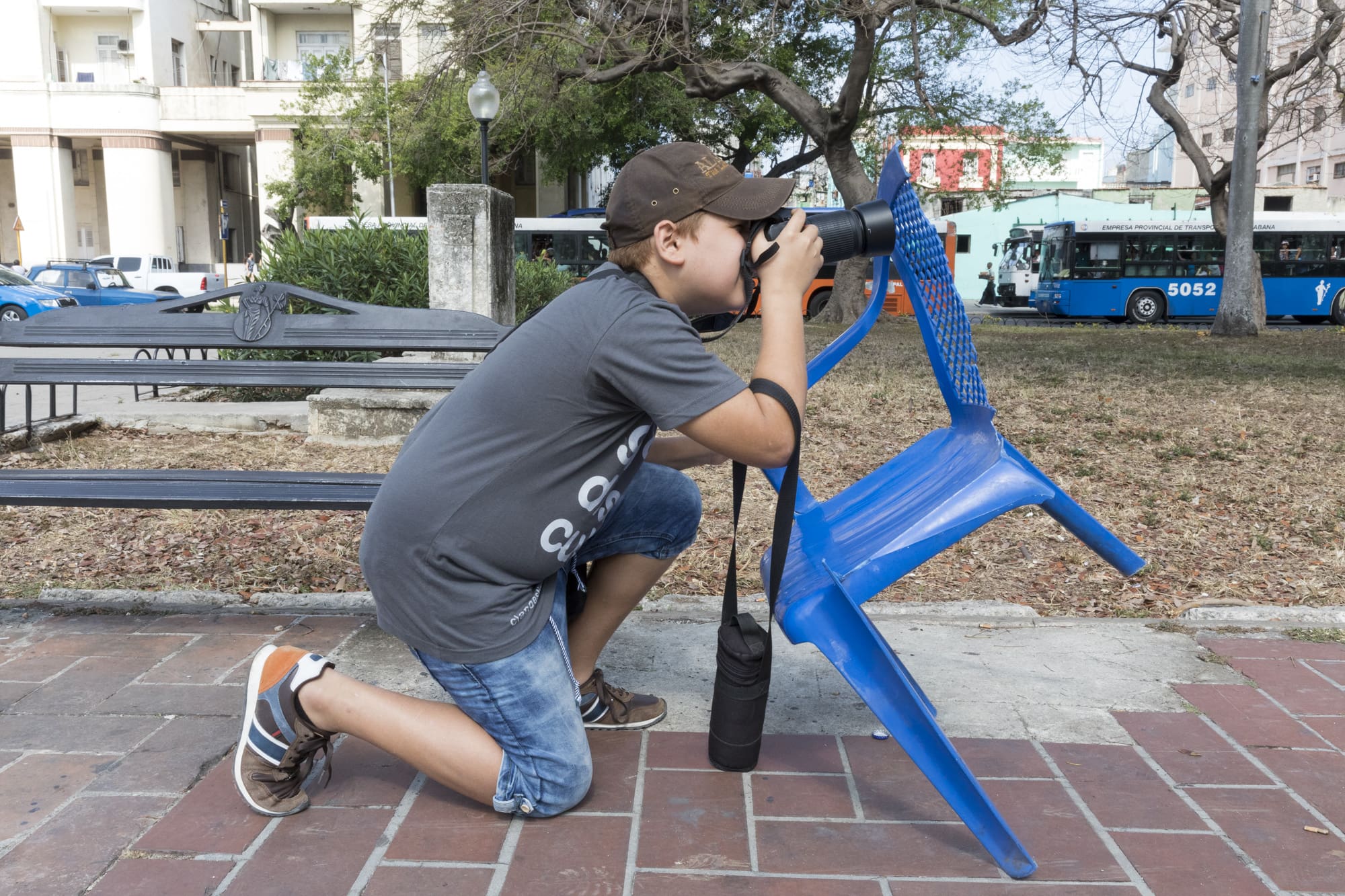 A helping hand
Some of the best places that I've come across for this helpful advice are camera clubs. Most clubs facilitate shows and critiques where determining what you are doing right and wrong can quickly be addressed in a helpful manor. Classes and workshops that review images can also be very helpful. During the tours and workshops that I run, I make it a practice to do at least two reviews during our time together. I don't hold back, especially on the first review. If someone is making mistakes that can easily be corrected, I feel that they should know about them straight away. In almost every case the images in the second review are better. A bit of quality advice, combined with seeing the other photographers' best shots of the day can be extremely helpful.
This last point is especially important to me. The act of comparing photos with other photographers working in similar circumstances has been most illuminating. To see with your own eyes the images that others created when they had the same set of challenges as you, shows you the potential of a situation. The photo reviews on my tours give a big boost of inspiration for the next days shoot. When your eyes are opened to a variety of possible solutions it gives you confidence as you head out into the field for your next adventure.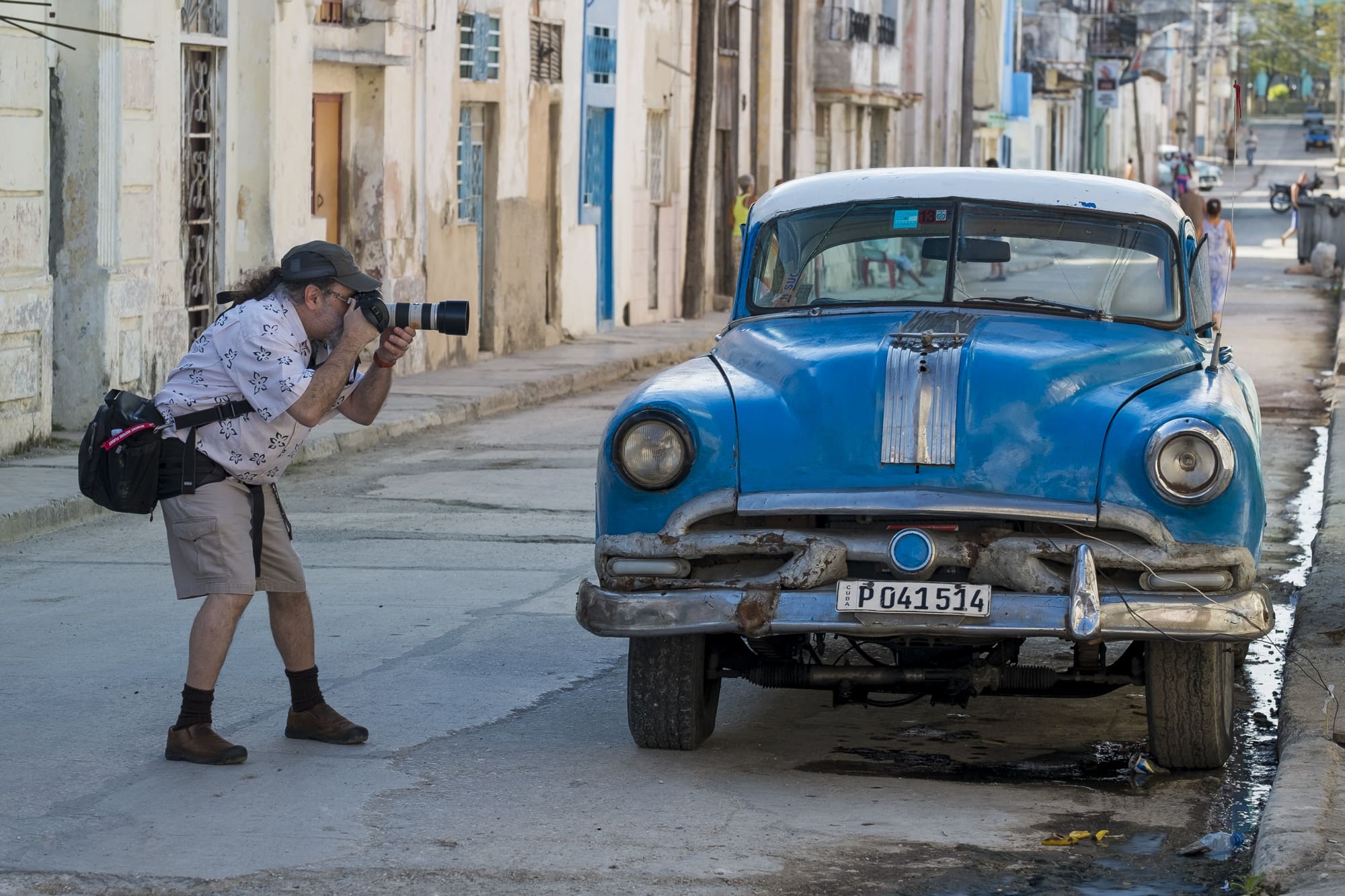 Where to from here?
Whenever possible, look for opportunities to shoot with other photographers and compare images. Photowalks, workshops, tours and informal shoots with friends can all be beneficial, as well as fun. Don't be concerned with your own skill level compared to others. These are learning experiences for everyone, because helpful advice can come from all experience levels. We all acquire knowledge in a different order and everyone has the ability to be of help to someone else. 
Knowledge and experience are both necessary for significant improvement. Seek a mix of both to become a better photographer, and do so on a regular basis. No matter where you sit on the photographic spectrum, there's room for improvement. Photography has no limit on how far you can go with it. Consider where you are, and how you got there. Now consider where you'd like to be, and how you will get there.
[Jan 1 2021: We understand that most areas of the globe are currently experiencing social distance restrictions. The information above is intended for when life returns to normal in your part of the world. Please stay safe.]
——————————————————————
To read Part 1 of this article click here.
Related information at: Furthering Your Photography (Facebook Live video series)
---
Become part of John's inner circle
Sign up for the newsletter here – it's free.
Want to become a better photographer?
Check out John's selection of photography and camera classes here.