Having traveled to more than 50 distinct locations and or countries around the world I have a few favorites, and I've just realized what most have in common. The unified thread of my favorite locations is: difficulty in getting there.
The more flights, hoops, and hassle – the better the location. However, follow this formula purely on its own, and I'm sure you can end up in some pretty undesirable locations.  It's the combination of beauty, culture, and uniqueness, combined with a challenging means of getting there that makes for an extra special destination.
When most people choose a travel destination they avoid anything where the word difficult comes up. However, if you're willing to tolerate just a bit of "pain," the prize will be a bit more flavorful.
Photography tour to Bhutan
It's with great excitement that I can announce my return to leading photographic tours and it's starting off with Bhutan in February of 2024. My wife Michelle and I will lead a small group of 12 travelers through one of my favorite photographic destinations in the world. This will be my third trip to Bhutan and I'm excited to share it with what is sure to be a lively, interesting, and diverse collection of photographers from a wide variety of backgrounds.
These tours are always a blast, if not for the location but also for the company. For me they remind me of the long ago days of heading off to summer camp or going away to college. It's an adventure with a new set of friends! The camaraderie of shooting alongside other photographers and then sharing tall tales in the evening with tall drinks and good food is an intoxicating break from daily life.
The challenge of Bhutan
So what makes Bhutan a challenging location to visit? It's situated deep in the Himalayan mountains with only a single international airport. The landing strip requires an "interesting" decent path and a specially qualified pilot (you won't want to be asleep for this part of the flight).
Bhutan limits tourism by imposing a somewhat restrictive fee, destined for sustainable development, on all travelers. The result of this fee becomes clear when one visits Nepal, a similar country that doesn't impose it. The high-strung intense experience of traveling through Nepal, which receives about 5x the number tourists, contrasts strongly against low-key, humble, and polite style in Bhutan.
The tall mountains and narrow roads make getting around a bit slow. But the slower pace isn't so bad as the roads are in decent shape, the views are spectacular, and litter is non-existent.
It's a mountainous country so if you're into beaches and warm temperatures, this may not be your preferred location. Our tour is in the late winter and temperatures will be cool to cold. This is not a big deal if you bring the right clothing and don't mind snow-capped peaks in the background.
If you can handle the flights to get there, are OK with cool temperatures and a little extra admittance fee you can have one very special experience.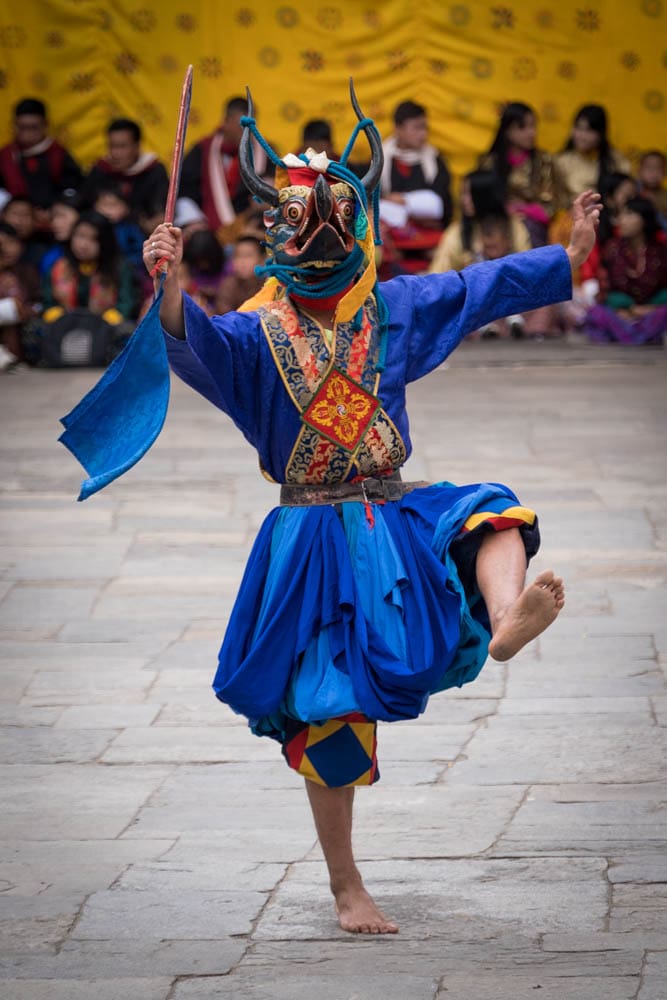 Photography in Bhutan
Capturing images in Bhutan is about as close as you'll ever get to traveling back in time. The simple lifestyle and traditional culture make for a unique experience that is visually unlike any other place on earth.
This isolated country, which has only recently opened up to the rest of the world has developed and maintained its on unique culture. From architecture to fashion, there is a distinctive look that isn't marred by strip malls, neon signs, and tacky trends.
The Buddhist culture is rich in color from the monk's red robes to monasteries to prayer flags. The traditional clothing worn by the typical Bhutanese is even distinctive and colorful. Prayer flags in bright red, blue, green and yellow, along with white can be found everywhere. And all of this get's ramped up to 11 at the Tshechu festival where performers, dancer, and singers all gather in a color-drenched courtyard.
The modest level of tourism has maintained a positive and welcoming attitude toward travelers from the locals. On my last tour, our group had some free time so a few of us went exploring in our small village. We came across a small but impressive monastery that was being run as a nunnery.
While we photographed it from the outside our guide went inside and obtained permission for us to enter. Inside we were allow to photograph all throughout the ornate interior with intricate painting and a riot of color. Ten young nuns were proceeding through prayers and we were allow unlimited access to photograph whatever we wanted. We were quiet and respectful of them and their space. They were friendly and were unconcerned with our photographic interests.
The open and welcoming attitude in general and in particular the favorable reception to photographers and photo requests make Bhutan an especially easy country to capture images.
So you want to go to Bhutan
Tell a friend that your next photography trip is to Bhutan, and you are likely to be asked – "…and where exactly is Bhutan?"  I like to describe Bhutan's whereabouts as Nepal's quiet, laid-back, near-by neighbor.
The Kingdom of Bhutan as it is officially known or as it's locally known – Druk Yul / Land of the Thunder Dragon, doesn't pop up in the media very often so I'm not critical for those that don't immediately recognize it. The small country is nestled in the Himalayan mountains, bordered by India and China.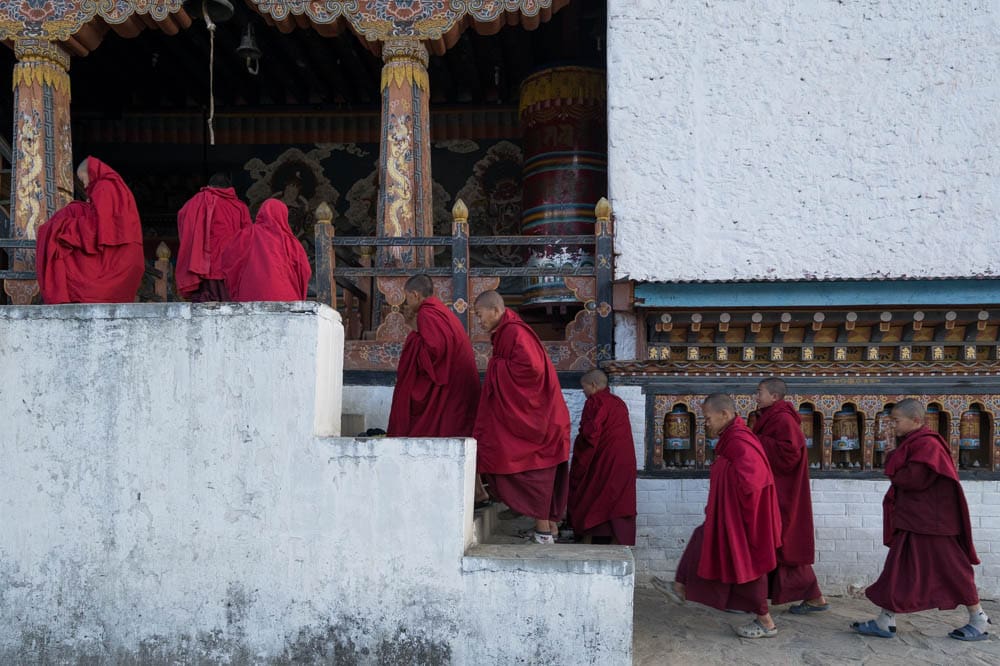 Bhutan is not a rich country by most measures; they rank quite low in the world economic world rank (178th). It is not a country with immense natural resources, land, or population. Despite what they are lacking they have instead focused on what's important to them and what they can do about it. As a result they have prioritized the gross national happiness over the gross national product.
The concept of prioritizing happiness over money started in the 1970's by Bhutan's King at the time, Jigme Singye Wangchuck. The goal of governance was collective happiness by emphasizing harmony with nature and traditional values.
The four key pillars of gross national happiness are:
Sustainable development

Environmental conservation

Preservation of culture

Good governance
When I learned about these ideals on my first trip to Bhutan I thought – finally, somebody in government came up with some good ideas. To this day, I would declare Bhutan the best run small country I've ever been to. While they may not have a lot, they run a tight ship, and it's a place where you will feel comfortable and welcome.
Interesting side note about Bhutan – its home to the highest unclimbed peak in the world; Gangkhar Puensum (24,836ft / 7,570m). While I'm sure it's a pretty challenging climb, the unclimbed status is more likely due to Bhutan's rules. The peak has been off-limits since 1994 and in 2003 mountaineering was disallowed altogether for spiritual and religious beliefs.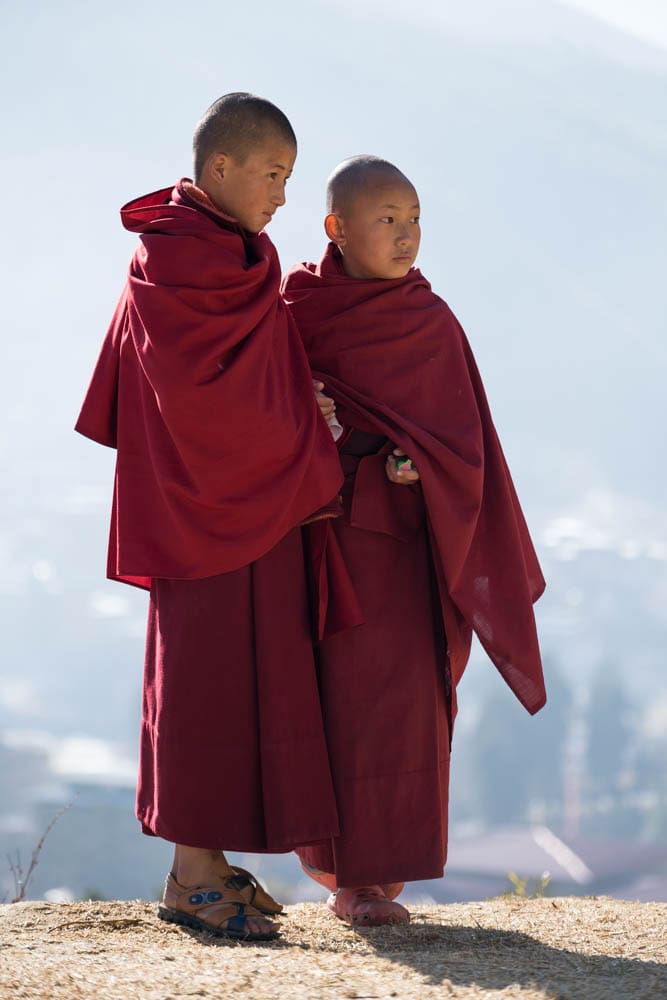 I may not agree 100% with all of Bhutan's laws and customs, but that is not a requirement of mine for a travel destination. Nor does it get in the way of appreciating their way of life and the culture they have. If I only traveled to countries that I "agreed with 100%" I couldn't go anywhere, in fact I'd not even have a place to call home.
If you want to go to Bhutan
For anyone willing to make the journey to Bhutan – it's going to be an interesting, enjoyable, and fulfilling trip. If you would like to make the trip with us, you can be sure that we'll take care of all the details, guide you at every step of the way and give you free time to find your perfect photograph.
We have loads more information about this trip on our Bhutan tour page. You can sign-up for this tour by purchasing a deposit on our Bhutan booking page. The tour is limited to 12 participants and we will start a waitlist when the tour fills.
If you have questions not addressed on Bhutan tour page, Bhutan booking page or in our terms and conditions, please send us a message at tours@johngreengo.com.
We open up our tour bookings to our tour subscriber list first. If you're interested in tours and would like to receive early notifications (and early booking opportunities) about future offerings please signup on our tours subscriber list.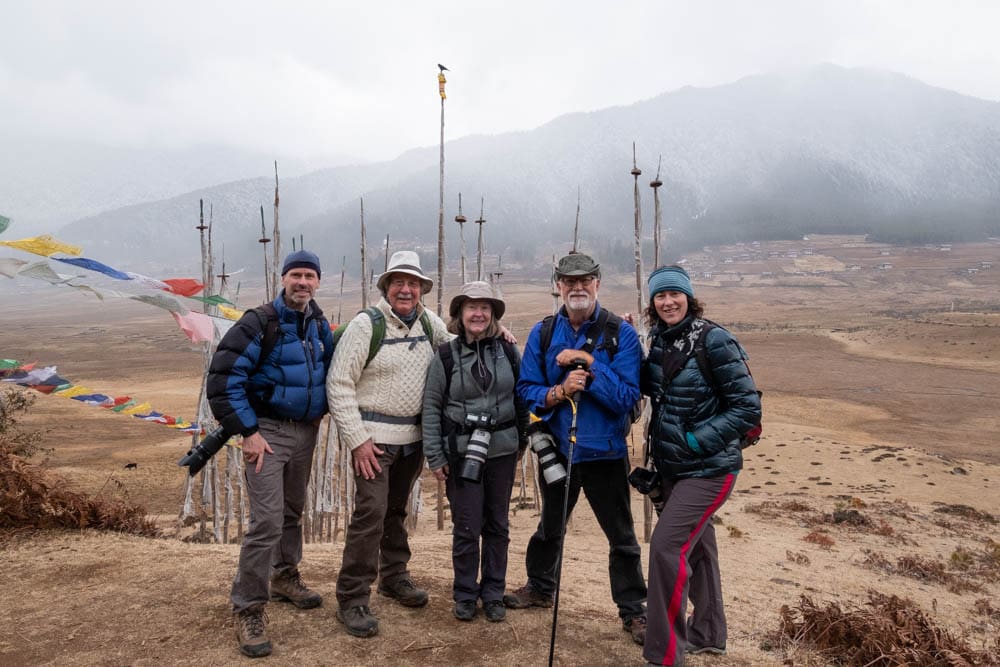 ---
Become part of John's inner circle
Sign up for the newsletter here — it's free.
Want to become a better photographer?
Check out John's selection of photography and camera classes here.