Heading out on a full day of safari is one of the most exciting photographic adventures you can have. I've seen countless programs about wildlife on the African Savannah, but seeing it with my own eyes brings me joy, happiness, and excitement. Beyond being in the right location with the right driver, there are lots of little things you can do that will help you capture images that you'll be proud to share.
Here is what I've learned from experience and what I've passed on to my photo tour clients:
Use your silent mode
Many cameras now offer a quiet or silent mode as a feature that can turn on or off. Check your camera to see if it offers this and if there are any drawbacks to it. In most cases, it will make your camera a little less noisy. Any noise can spook wild animals or alter their behavior. This quiet mode also applies to you and everything you do. Speak in quiet whispers and be deliberate and slow in your movements. In the best of moments, you're tempted to scream "Wow!" Save your exclamation for the event to end and when the engines are running.
See more than just the animals
Giraffes, lions, and elephants grab all the headlines, but you'll be traveling through a beautiful landscape that has many other possibilities. Keep an eye on the terrain, trees, and sky for sweeping panoramas. After dinner take a walk in camp to photograph the stars, the night sky will be different than what you've got back home. From your driver and guides to the local market there will be plenty of people and subjects that fill out the complete story of your adventure.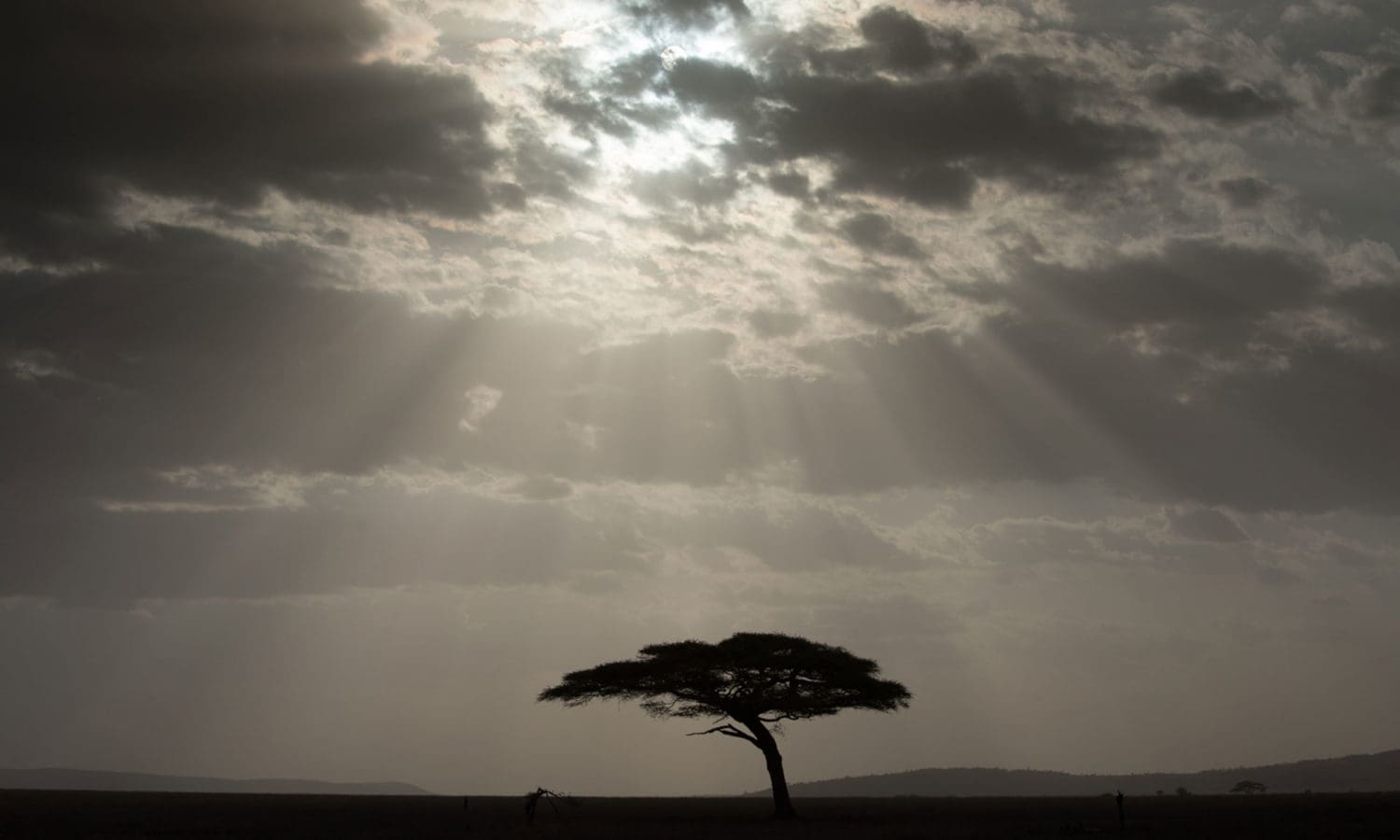 Anticipate animal action
Animals are frequently on the move, it's wise to expect their movements. There are often rules that regulate approaching animals but there are no rules about animals approaching you. If a hippopotamus is moving across the savannah, move your vehicle to a position where the hippo is walking towards your lens. The hippo may choose to walk very close to you, allowing you a closer shot.
Don't shoot bullseye
When framing up a beautiful lion, it's easy to get lost in the moment and aim your camera directly at the great beast. Once you've taken your first few safety shots, then it's time to experiment with the composition. Try placing the subject off-center and including other parts of the scene. If an animal is gazing to the left, include more space on the left for the viewer to imagine what the animal sees. Extreme close-ups are a favorite trophy of the safari photographer, but including the environment helps tell Simba's story.
Increase your standards throughout the trip
On Day 1 of your safari, you're excited to shoot the smallest animal at the furthermost distance; this happens for everyone. You are so thrilled to see the animals that you'll shoot it no matter how far away and how bad the image might be. By day 3 your standards will be higher and now you'll be looking for animals that are close and under good lighting. By day 5, you're looking for moms and babies in ideal scenic viewpoints. When the trip is over it's your favorite 25 images that you'll most remember so you should always be striving to top what you've done in the days before.
I've found all these tips to be very helpful during my safari adventures. Practicing these techniques will help you deliver pictures that are equal to your amazing experience.
---
Become part of John's inner circle
Sign up for the newsletter here – it's free.
Want to become a better photographer?
Check out John's selection of photography and camera classes here.